The latest window trends for your home transformation. Trends can be fashionable, innovative, or practical, and sometimes all the above. This is certainly true of what we see in windows.
With 2021 being another "at home" year, it makes perfect sense that homeowners have been thinking about ways to transform their homes. 2022 may be the time to act on those thoughts and dreams. Here are a few ideas we see becoming trends in 2022.
Sensational sustainability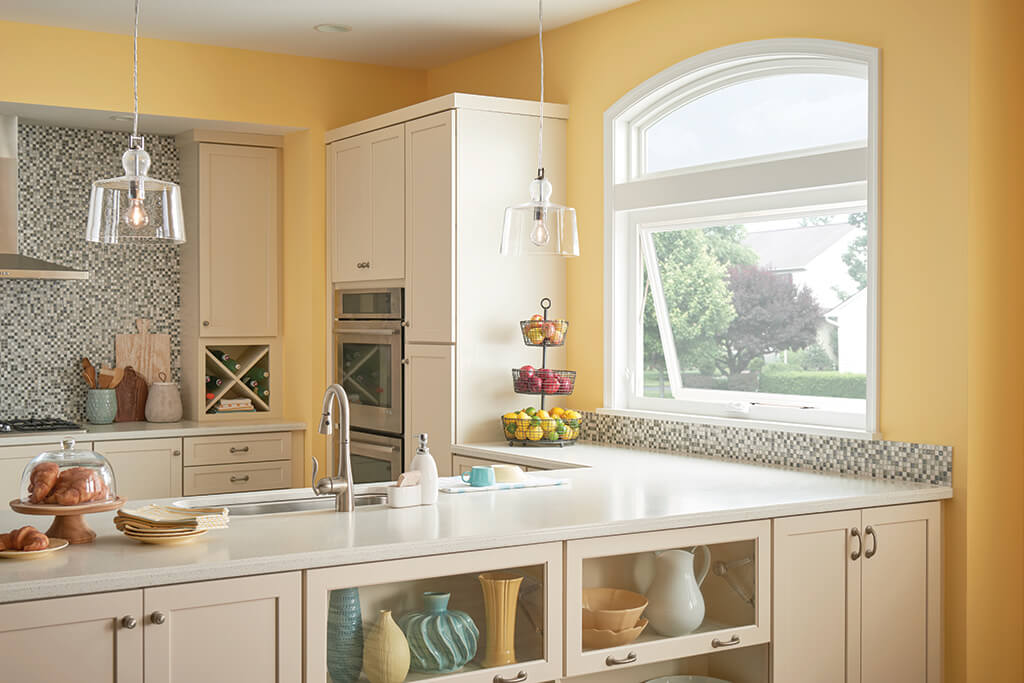 Fresh air is the HVAC of choice for many people and in many climates. As trends go, you can assume these will always be in fashion. Awning windows allow you to keep your windows open during rain or shine, as the window itself directs rain away from the window opening. If you aren't familiar with this style, think of a casement window with the hinge on top rather than the side. They are often used in tandem with fixed windows, usually placed underneath to add airflow to a broad outlook.
Black frames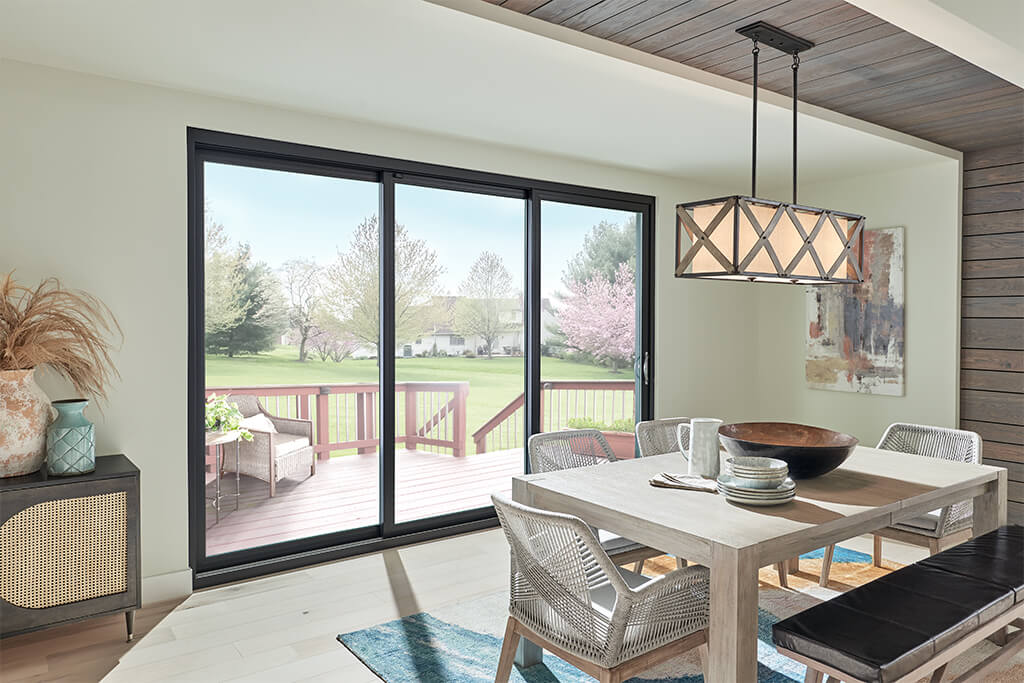 Black frames or "dark windows" entered the scene a few years ago, and their popularity is still growing. The black frame look actually dates back to the metal warehouse windows of the industrial age.
Today, the style works just as well with a modern farmhouse, a brick ranch, or contemporary architecture.
Invite the outside in with sliding doors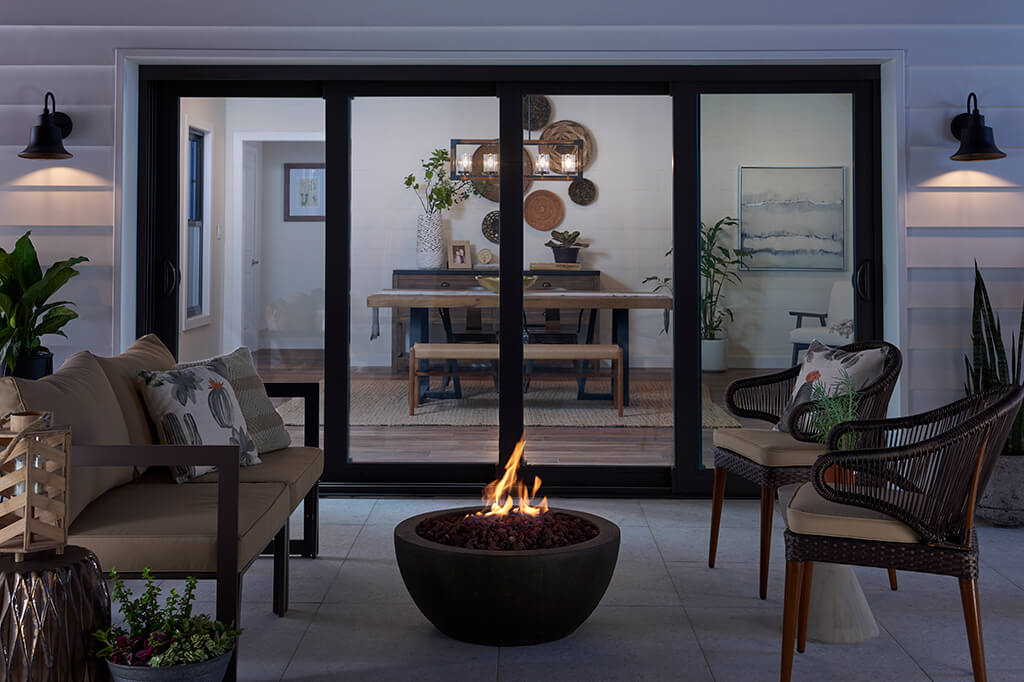 If you think you want more natural light and nature in your life, you aren't alone.
Sliding doors are a popular option, especially when homeowners desire a more spacious feeling but don't want to increase their home's footprint. These doors, especially the wide, three-panel designs, add more sunlight and create a sense of openness without actually adding space. The sleek, unadorned style brings the outdoor view to the forefront of any room. Sliding doors are also simple to operate, maintain, and offer energy efficiency.
The bigger, the better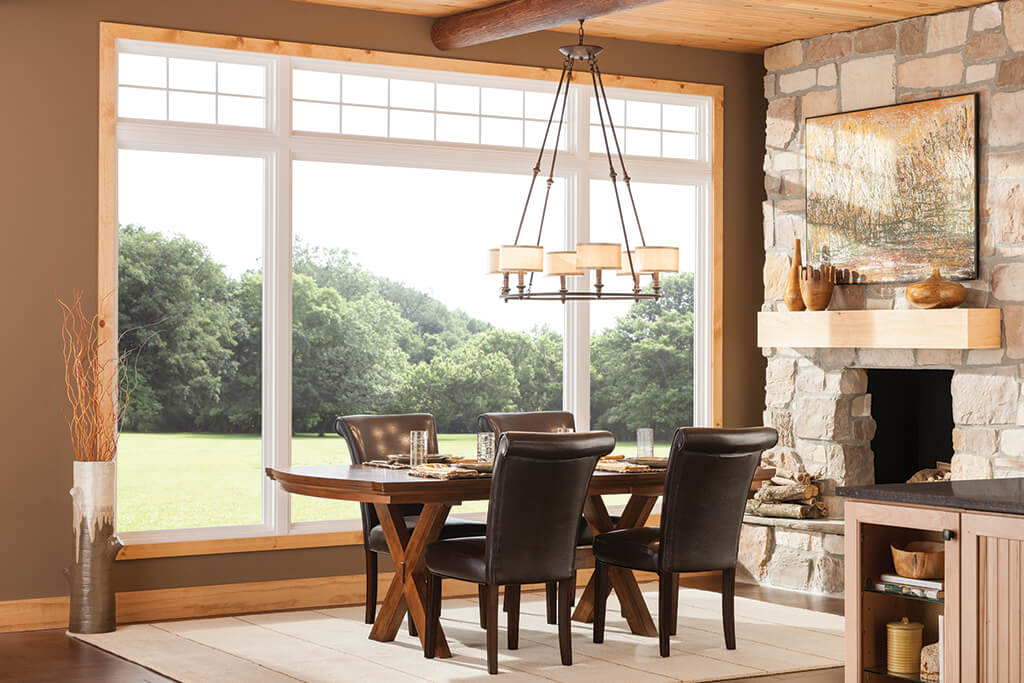 Floor-to-ceiling window expanses, huge picture windows, and large bay and bow windows are fast becoming focal points. Placing furniture to take in the view, rather than focusing on a tv or a fireplace, is a fresh décor option in living rooms. And mirrors placed on opposite walls extend the outdoor feel.
Window seats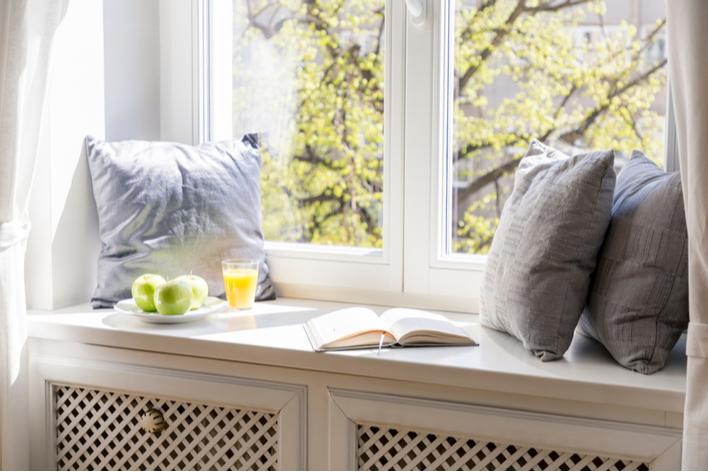 Charming and practical, window seats maximize a living area and seating options without changing a room's layout. Decorated with a cozy cushion and pillows, these inviting nooks become another way to enjoy the outdoor view while reading, napping, or chatting.
Sound-reducing impact windows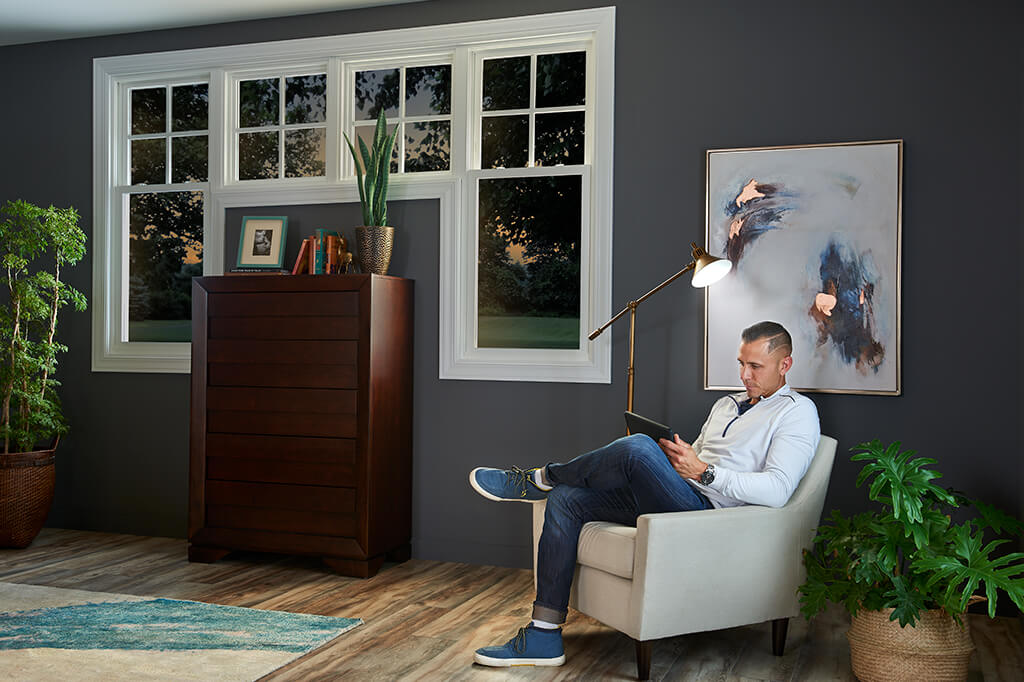 We could all use a little peace and quiet, even in the confines of our own home. The laminated glass found in "impact windows" — windows designed to withstand extreme weather events like hurricanes — helps to absorb sound instead of transmitting it. They're a good solution for those who live in noisy cities, near industrial noise, heavy traffic, or an airport. In fact, airports use these windows, as do recording studios where silence is golden. A unique perk of laminated glass in impact windows is that it filters up to 99% of UV rays, protecting your home from sun damage.
Counter windows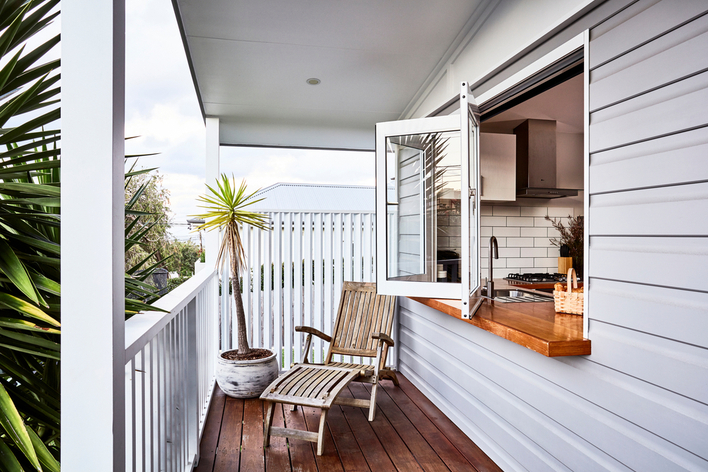 What can I get you?
Another way to combine outdoor and indoor living is creating a serving pass-through from the kitchen to a patio or deck. Replacing an existing window with a sliding or casement style and attaching a serving shelf outside can make entertaining easy and save some steps in the cleanup process.
Mid-century modern updates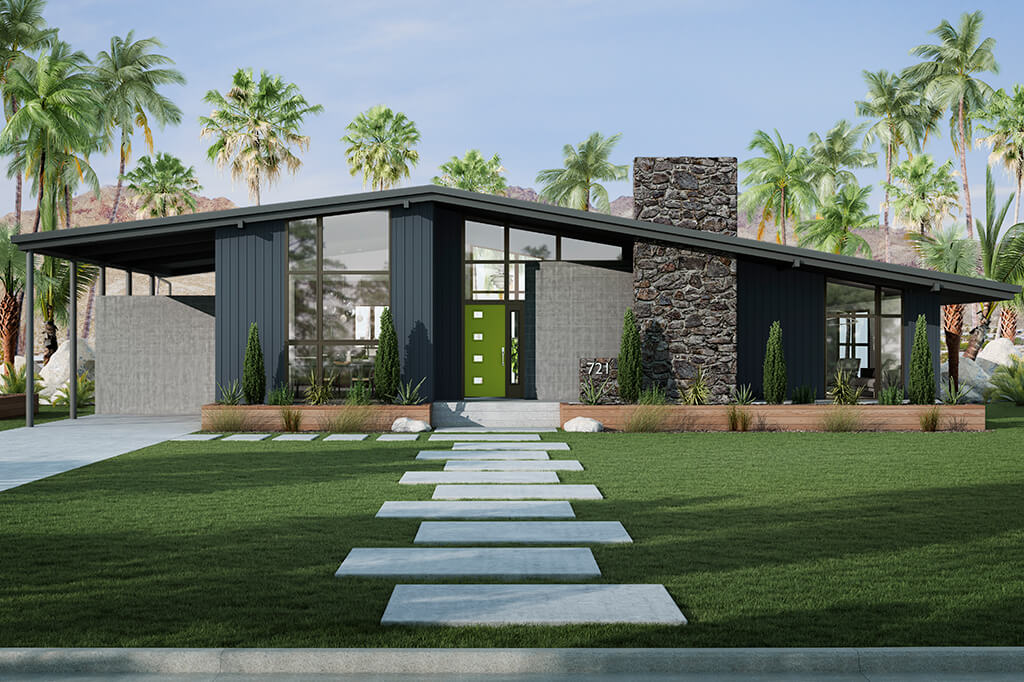 The contemporary and distinctive style of the mid-twentieth century has earned its place in the hearts of many today. However, the original sleek window expanses are in need of a serious energy-efficiency update. Wasting energy has never been considered chic. Replacing these broad window expanses with durable ENERGY STAR windows and doors keeps the "cool" factor while increasing comfort and decreasing bills.
Colorful trims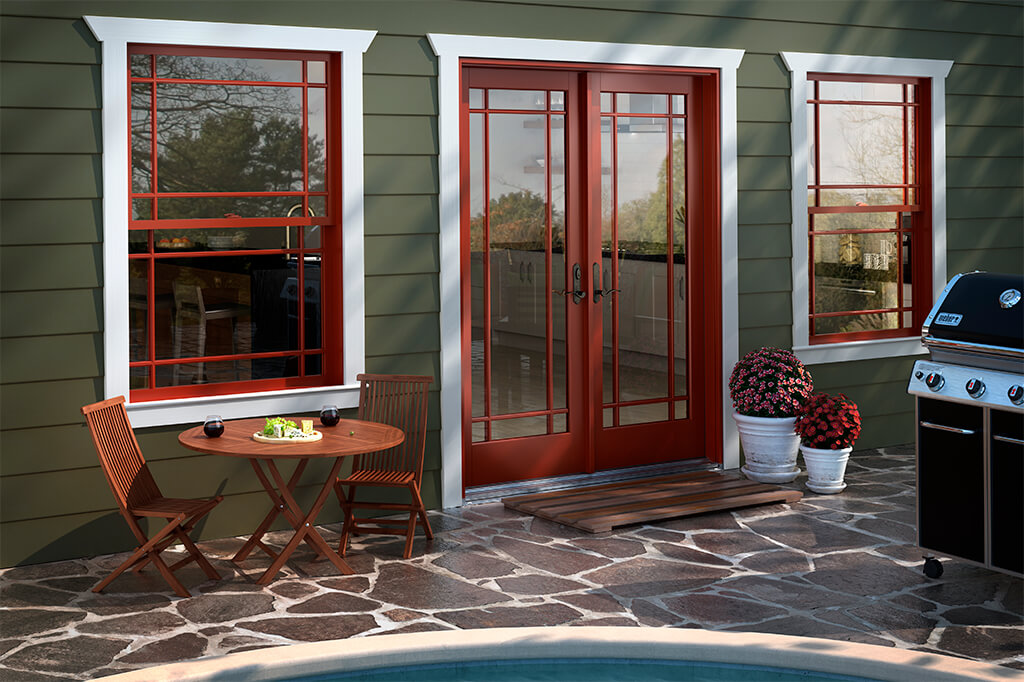 Let's think outside the black or white box for window trim and jump into the crayon box. Some popular trim colors for interiors and exteriors include deep greens, English red, clay, silver, dark brown, khaki, almond, and grey.
A natural wood look meets vinyl practicality
Wood trim windows can add a warm and natural touch to any interior, especially in traditional or rustic homes such as a mountain retreat. The wood look is on-trend, but natural wood windows have drawbacks. These include periodic maintenance, rotting or warping issues, and often are not energy efficient.
Vinyl window manufacturers now offer an authentic natural wood look in a broad range of woodgrain finishes from oak to maple to cherry. Since vinyl windows are well constructed, energy efficient, and maintenance free, a wood look in vinyl is a win-win.
With that, you are now more up on window trends then before. And one step closer to finding the right look for your home.
Contact us today! Upgrade your home and your life with Grapevine Pro.